In this article, you are going to learn everything about how to hire a dedicated developer team, what are the main benefits of this technology, as well as why you should choose Amigoways as your trusted Web & Mobile app development partner. Let's get started!
Expertise of Amigoways Hire Me Services
If you think about whether you should hire a dedicated developer at Amigoways, then the answer is absolute yes. In our team, we have gathered the best industry professionals. The first thing that makes our developers stand out is their educational background. Most of them have relevant university degrees and regularly undergo professional training to stay up to date with the latest technologies and offer fresh ideas to our clients.
Developers at Amigoways have impeccable technical skills, broad industry experience, and amazing soft skills that enable them to build trustful and long-lasting relationships with clients. Here is more on how to hire dedicated developers and You will get plenty of useful information that will help you make the right decision.
5 Benefits of Hire Me Services
It's worth mentioning that 42% of businesses worldwide use outsourcing as a preferred cross-platform to develop their software. Now, let's take a look at the main reasons professionals are opting
The decision to hire React Native programmers is the most cost-effective for businesses. First it means you will have to develop only one app that will work perfectly on both iOS and Android. Therefore it saves not only up to 40% of your budget but also time. Additionally, the React Native code contains pre-built components that make the development process faster.
Not only is it a flexible platform that enables developers to create single code for multiple operating systems, but it also has a sleek interface that allows them to jump in and continue coding where another developer left off. This feature boosts team flexibility and makes the development process easier for colleagues. In addition, React Native is perfect for simple and convenient testing.
Here is one more reason to hire React Native developer teams for your next project — its amazing performance. Mobile applications built using React Native perform as well as native apps created specifically for each platform like iOS or Android. They turn out to be really fast thanks to using the graphic processing unit (GPU).
As we mentioned above, React Native code is fully reusable. The biggest advantage of this technology is that developers don't need to write two separate codes for each platform. More than 90% of the framework can be easily implemented through a single code. The end result will be delivered so much faster.
How do you hire the best Dedicated Developers Team?
If you have enough resources and budget, you can tackle the recruitment process by yourself. However, it's going to be pretty time- and budget-consuming. Usually, the most reasonable solution that companies choose is to turn to a professional outsourcing company that specializes in hiring and offering dedicated development team services.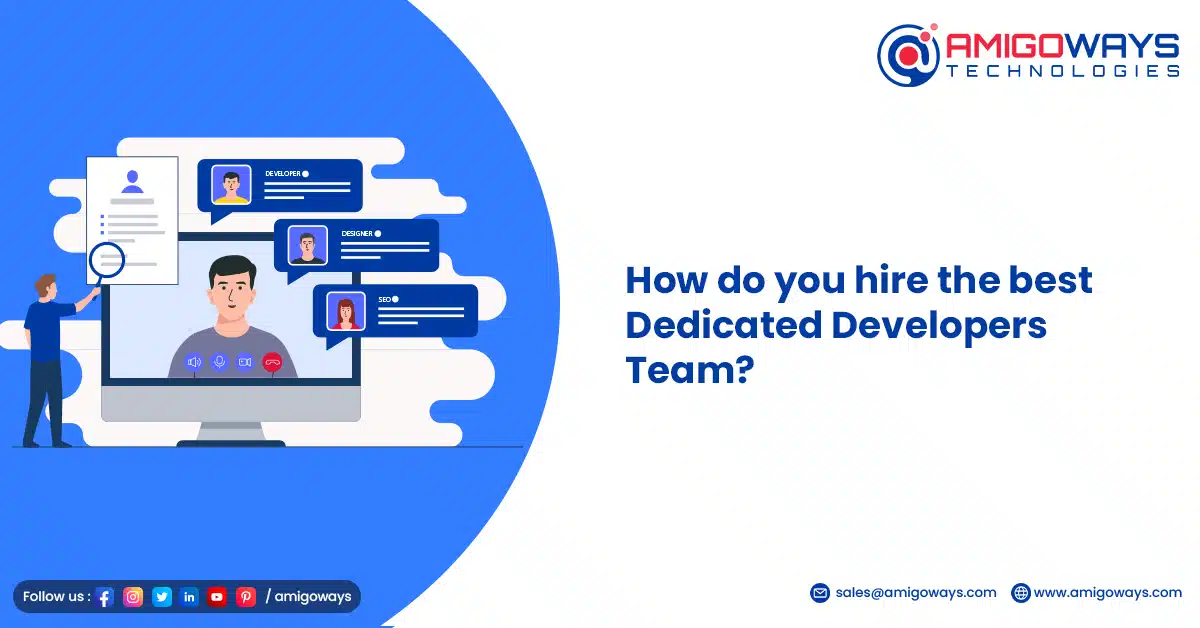 They are knowledgeable in all the details and can satisfy our recruitment needs fast and effectively while you can focus more on your business decisions. The best company to provide Hire Me Services is Amigoways Technologies! Contact Us!!!